Fishing - Kinda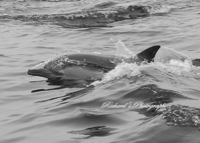 Some people fish with a rod and reel going after that elusive catch. I spent a lot of time traversing the Channel Islands in a boat when I lived in California fishing with a camera.

Enough can not be said about being in a pod of thousands of dolphins jumping all around from horizon to horizon and " talking" to you.

We have since moved to Arkansas. One of my first projects will to visually document many of the old buildings that are disappearing.