Building New Station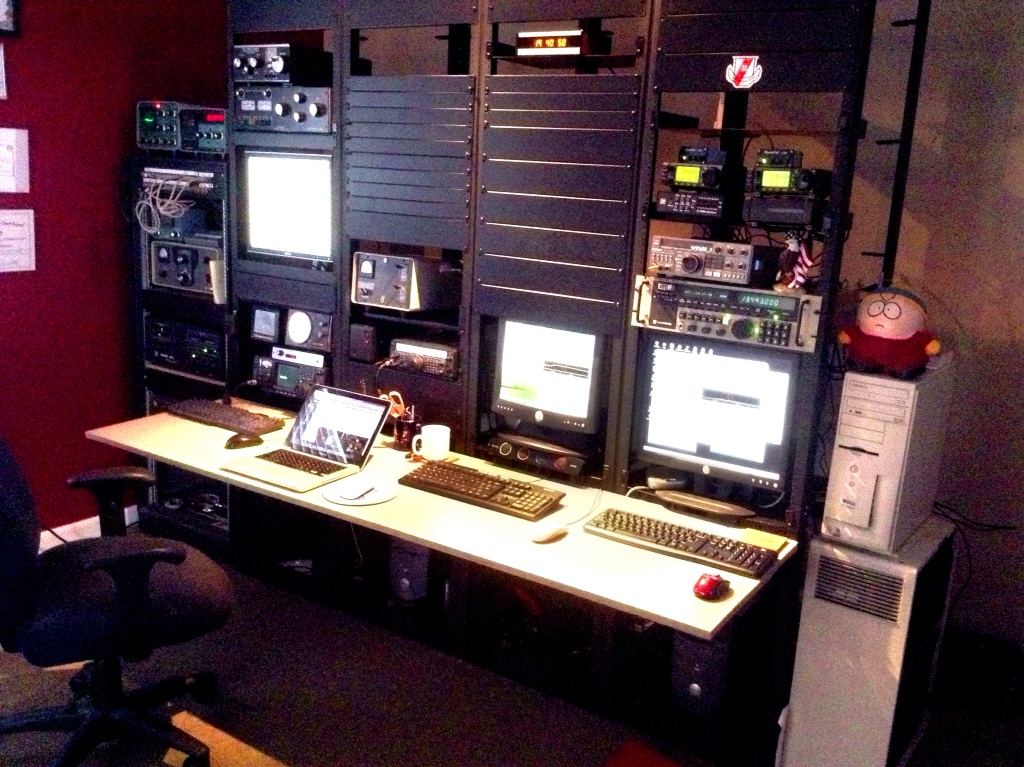 Slowing getting the radio shack setup. Used racks, which makes some parts easy, but the down side is space. Where a table allows radios side by side, I lose a lot of space in between. But, adding or changing location is easy.
Equipment is IC-756ProIII, (2) Ic-706MkIIG, Kenwood TS-430S with Collins 30L1, Alpha 76A and Alpha 87A amps. VHF is Yaesu FT-847. Additional receive with Harris R-2368/URR receiver.
Antennas: M2 HF Log with Yaesu G-2800DXA rotor at 60 feet, 75 meter dipole, 3.2/5.2 mHz dipoel, 4/8 mHz dipole.
Computers are for Ham Radio Deluxe station control, digital console (all modes, Winlink), monitoring HF GMDSS DSC frequencies and laptop.
Seen at the side is a Motorola MSF-5000 UHF repeater being tuned up to allow mobile operation of the station.
There is a 3″ PVC going out the wall behind the racks to the 45G tower. In addition, there are two 3″ PVC conduits that run into the floor and come out on the other side of the house for additional antennas.