Flagstaff to Amarillo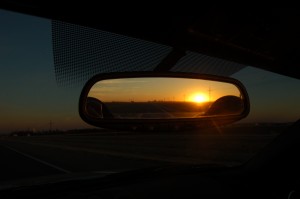 Had to cover over 600 miles today, so did not spend much time other than driving.  However, enjoyed a 'view from the window' tour.  I have already been to most of the places like meteor crater, petrified forest and grand canyon but was nice to pass by so close.   I do enjoy the desert.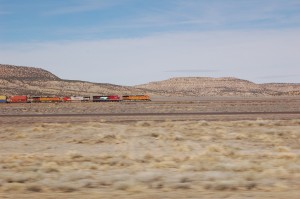 So, am getting all settled here in Amarillo and resting for tomorrow – destination Dallas to visit Collin and Becca.  Wonder where they will have us go for dinner?
More photos are here.
the attachments to this post: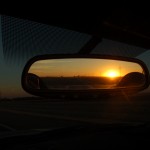 Sunset in the rear view mirror.