SparkGap.net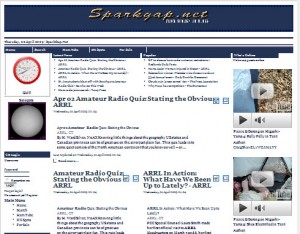 I have been working on my own homepage that will consolidate items of interest concerning ham radio.
Sparkgap.net is that project.  I have done all the design and programming.   It cuurently gathers news, dx spots, youtubes and Craigslist forsale items.
Look at it and should you find it interesting or have suggests, let me know.
the attachments to this post: